International Workshop on Optics: Simulation and Optimization (07/10/2022 – 09/10/2022)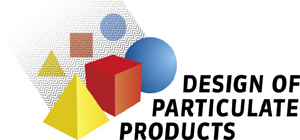 From 7-9 November 2022, the Erlangen Collaborative Research Centre 1411 organizes an International Workshop on
"Optics: Simulation and Optimization"
Optical properties of particulate products play a crucial role in many applications. Already the composition, size and shape of nanoparticles through tailored synthesis processes allows to vary optical properties to a large extent. On top of this, the assembly of nanoparticles into structures such as layers or supraparticles can widen the accessible property range substantially.
To be able to fully exploit this, expertise in synthesis, characterization, simulation and optimization is required.
Key topics in this workshop are thus:
simulation methods for optical properties
characterization of individual particles and particle assemblies
optimal design of nanoparticle products
model based optimization techniques in this context
the connection of nanoparticle design and synthesis
nanoparticle applications
Experts from different research areas will discuss the status quo in these fields and newly developed methodologies.
Online participation is free of charge. You can find more information on the workshop homepage.
Link to workshop homepage: CRC1411
If you would like to join the workshop free of charge online, please use this link to the Registration Form.